MijnHuisarts app for patients
With the MijnHuisarts app, patients can…
…carry their medical record with them
The MijnHuisarts app gives patients access to information about their own conditions, medication use, laboratory tests, measurements (height, weight, BMI, blood pressure, pulse, alcohol consumption and smoking), intolerances, contraindications, letters from primary care providers and specialists and information about the policy set by the GP during encounters.
…add data to their record
In addition to online access to the data that the GP provides, patients themselves can also add data to their record through the MijnHuisarts app. For example, they can enter blood pressure values, glucose measurements, and their weight and height. This is especially interesting for people with diabetes and patients with cardiovascular disease.
…easily create doctor's appointments
Furthermore, patients can easily make appointments for consultation with the GP through the MijnHuisarts app. This can save the both patients and the employees at the GP's office a valuable amount of time.
…access useful information about their practice and general health information
Lastly, MijnHuisarts provides information about the GP practice and links to patient information websites such as that of the Dutch College of General Practitioners.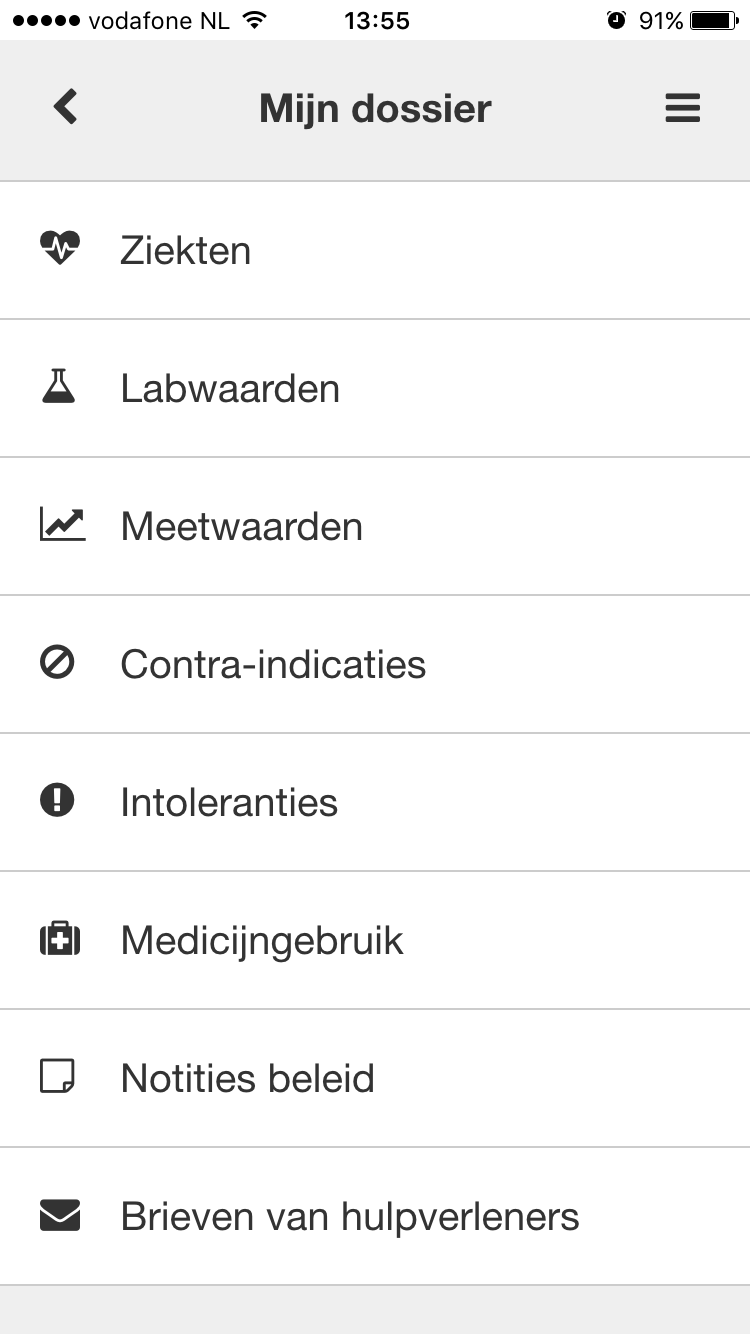 The app is currently only available in Dutch